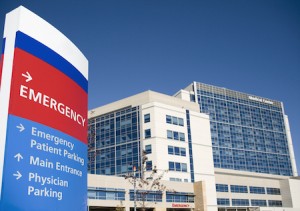 Healthcare organizations are becoming increasingly vulnerable as events involving armed individuals are on the rise. The challenge is to plan and protect employees and patients in health care facilities from violence and threats from an active shooter. It is critical to train and educate employees on how to effectively respond to workplace violence so that they can be safe.
California Senate Bill 1299 was signed into law on September 29, 2014 and requires Cal/OSHA. no later than July 1, 2016, to adopt standards for specified hospitals, including acute care hospitals and acute psychiatric hospitals to have a prevention plan as part of their injury and illness prevention plan to protect healthcare workers and other facility personnel from aggressive or violent behavior.
SB 1299 Bill Requires:
Policies for annual education and training
Staff training in how to recognize potential for violence and how to seek assistance
Employee resources for coping (i.e. debriefing)
Information on how to report incidents to law enforcement
A system for responding and investigating events
Embassy Consulting can work with your facility to design and deliver a wide variety of custom training courses to fulfill the Senate Bill mandate. Topics may include:
Understanding Workplace Violence and Active Shooter Events
Overview of Healthcare Workplace Violence Events
Recognizing the Warning Signs
Understanding the importance of Prevention, Preparedness and Response
Developing a Survival Mindset
Learning the run Hide Fight Protocols
Embassy Consulting can also conduct a security and vulnerability assessment of any location, in order to identify and evaluate potential risks, and areas of weakness, capable of adversely impacting safety to the establishment and its employees.
---
Nightlock Lockdown

On June 1, 2016, two people were killed in a murder-suicide on the UCLA campus, prompting a campus-wide lockdown and forcing hundreds of terrified students to hide in buildings. Many students took the initiative to shelter in place and also barricaded themselves in classrooms and offices. It appears that students and employees used cords, rope and other items to help secure doors that could not be locked.
In these types of situations, The NIGHTLOCK LOCKDOWN allows a teacher to lock the door from inside the classroom. FAST & EASY DOOR BARRICADE. The ability to lockdown from inside the classroom eliminates exposure during a hostile intruder situation. The NIGHTLOCK LOCKDOWN anchored securely to the floor, uses the strength of the floor. It can withstand tremendous force.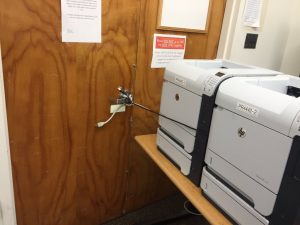 On a conventional classroom door, and Intruder or Active Shooter can break a door window, reach in and gain access to the door knob lever to open the door. But, with NIGHTLOCK LOCKDOWN at the floor level, it is out of reach.
This valuable device also serves as a life saving tool in either Hospital, Healthcare and Assisted Living facilities. Now you can lock down your space in seconds. Don't rely on just your perimeter electronic access controls. Whether your facility is a smaller care facility or 400 bed campus, Nightlock makes it simple and is the most economical solution.
Nightlock Lockdown consists of a door plate, a smooth floor plate and the locking handle. Using the strength of the floor, it can withstand tremendous force. Embassy Consulting Services, LLC has developed a partnership with Nightlock and can assist you in making your facility safer. For more information, please contact us.