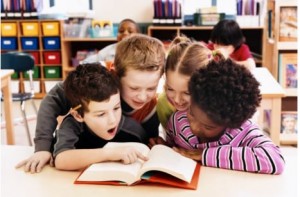 Embassy Consulting Services works with students, staff, educators, administrators and school districts to help build and maintain safe, respectful and inclusive school communities. We specialize in "hands on" and experiential staff development training that allows participants to confront their biases and develop strategies on how to recognize the impact their biases can have on their school community.
Embassy works with school and college communities to create positive school climate and working to close the achievement gap. They provide valuable training and enhance school efforts to support and strengthen special education, migrant education and other educational needs for culturally and ethnically diverse students. Embassy recognizes the role that a positive school climate makes in closing the achievement gap and improving success for ALL students.
Embassy can design a quality training program to fit the needs of your school environment. Training topics include:
Building a Safe, Respectful and Inclusive School Environment
Closing the Achievement Gap
Building a Positive School Culture
Cultural Diversity
Leadership
Hate Crimes
Anti-Bullying
Youth Leadership
Staff Development and Staff Retreats
Strategic Planning
Conference Keynote Speeches
Preventing a "Sex Abuse Scandal"
School Violence Prevention
Active Shooter Scenario Training
SCHOOL SAFETY and ACTIVE SHOOTER TRAINING


Educators and Administrators are responsible for providing a safe and healthy learning environment for their students. There is also an EXPECTATION by families and communities that schools keep their children safe from all threats including violent attacks committed by active shooters.
Schools also have "a duty to protect" and must take the necessary steps to plan for an active shooter incident and should train their staff in order to help mitigate the impact of a violent attack. If a school district fails to protect students from injury and an appropriate standard of care was not used, the district can be found negligent. This standard of care is a concept that is often argued in courtrooms requiring districts to safeguard their students.
Embassy can help design and deliver quality active shooter training courses that fit your school's needs. Students, faculty and staff must have options at their disposal in how to effectively respond to an active shooter event.
"If your school's only response to an active shooter is lockdown, then you have done your students a disservice and you should be prepared to be held accountable"
STAFF DEVELOPMENT

Embassy believes that the journey to building and maintaining a positive school climate begins with the school's faculty and staff. Profession Development must meet the needs of your audience because most schools have unique characteristics and "one plan" may not fit your needs. Embassy Consulting can design and deliver quality training tailored to ensure ALL the needs of your school environment are met.

 RESTORATIVE JUSTICE and PEER MEDIATION

Restorative Justice and Peer Mediation Programs are beginning to gain popularity and have proven to have success in improving school climate and culture. By creating a safe environment, students are taught the value of taking personal responsibility and taking ownership for their actions and behaviors. Embassy Consulting provides training and technical assistance in restorative practices to schools, districts and other service providers who work with youth and adults.

"Joe Levy was a keynoter at our Safe Schools Conference and was a "big hit!"  He is extremely knowledgeable, highly
respected, very insightful, candid, and enlightening!  I would highly recommend Joe Levy as a speaker and facilitator. He will always be an important part of our conference and our educational family."
Dr. Dave Long
Former California Secretary of Education