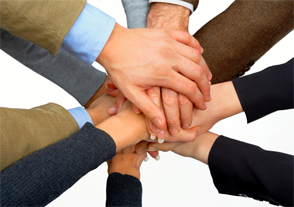 In today's diverse workplace, leaders need to be able to recognize and address the various forms of harassment and train all employees to prevent them in your organization. Liability issues associated with harassment are not only based on sex, but also race, gender, ethnicity, religion, national origin, sexual orientation, age and disability.
Harassment takes on many forms that include jokes, stereotyping, violence or disrespectful behavior. In addition to the costs associated with lawsuits, harassment can have a negative impact in the workplace, inflicting emotional stress, lowering employee morale and a decrease in productivity.
Embassy Consulting can work with your organization to build a safe and respectful workplace.
ADDITIONAL TRAINING PROGRAMS DELIVERED BY EMBASSY
Workplace Violence
Organizational Review
Customer Service
Leadership
Ethics
Strategic Planning
Building Trust
Sexual Harassment
Team Building
Staff Development
 RISK MANAGEMENT CONSULTANTS

Accidents, high profile incidents, scandals and employee misconduct can result in damage to a school or organization's reputation. It can also result in lawsuits and financial loss that can pose a tremendous risk to the future of your business or organization.
Embassy Consulting works with major insurance companies to provide valuable training to schools and companies to help prevent costly losses.  Whatever the size of your company or scope of your operation, we can help strengthen your safety and risk management programs with proven training programs that invest in employees and keep you out of the courtroom and the headlines.

As a major service provider for people with barriers to employment, we at Goodwill Serving the People of Southern Los Angeles County, understand the need to continually reassess and reframe how equity and diversity are applied in our policy and practice. We also recognize that if we are to remain responsive to the diverse needs of the people we support, our staff and stakeholders, we must engage Diversity Trainings as a critical piece in our ongoing work to build sustainable, reliable and honest relationships within our community. To these ends, we contracted with Josef Levy to develop and facilitate training for our entire staff that would help us move forward in the process. Mr. Levy far exceeded expectations and because of his experiences and abilities it became apparent quickly that there was much for us to learn. We look forward to continuing our training with Mr. Levy in the future and would not hesitate to recommend Embassy Consulting Services LLC."
Janet McCarthy
President/CEO– Goodwill, Serving the People of Southern Los Angeles County