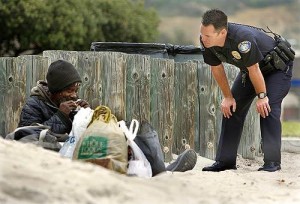 "Keeping you safe and out of the headlines"
Today, police officers are becoming mental health first responders and are often inadequately trained for this daunting task. Tragedies between police and the mentally ill are occurring more frequently. One bad incident can cause devastation to families, police officers and police organizations.
Embassy Consulting Services has designed two valuable courses, taught by a police officer and a clinical psychologist. Each class also has a guest speaker, a person who lives with a mental illness who shares with audiences, the challenges of living with a mental illness.
Our classes have been delivered to several thousand law enforcement professionals in California and Nevada and consistently receive praises from both command staff and line level officers.
• Four Hour Interacting Effectively with the Mentally Ill Course-P.O.S.T. and S.T.C. Certified
• Eight-Hour Crisis Intervention and Behavior Health Training Course-P.O.S.T. and S.T.C. Certified
Senate Bill 29 (SB29) requires Field Training Officers who are instructors for the field training program to have at least 8 hours of Crisis Intervention Behavioral Health Training. This course satisfies the 8-hour training requirement for FTOs.
If you are interested in having this class brought to your agency, please use the contact us form or contact Josef Levy at (562) 577-5874 or at embassycs@ymail.com
---
Articles Related To Interacting Effectively With Mentally Ill