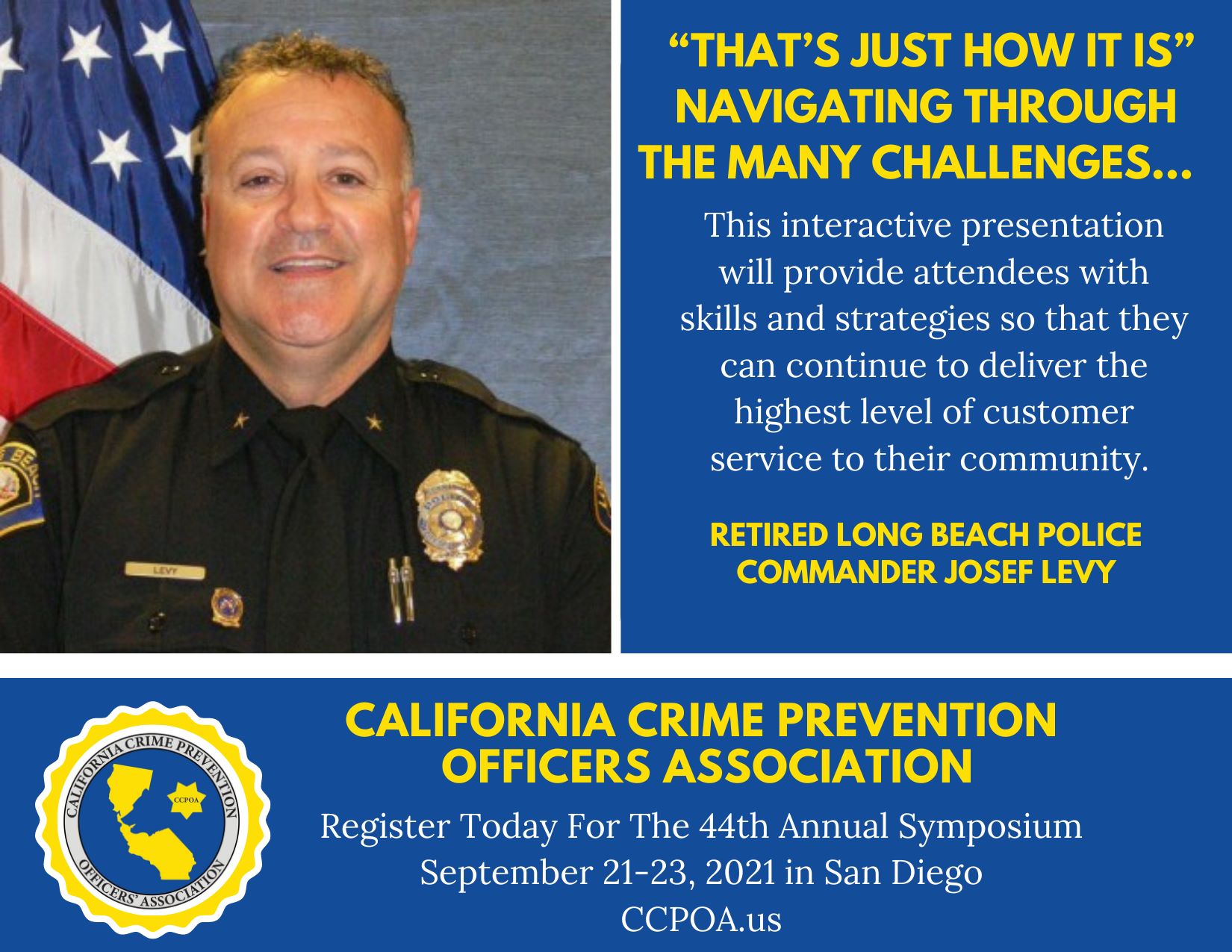 14 Jul

Josef Levy To Speak at the California Crime Prevention Officers Association Symposium

The California Crime Prevention Officers Association (CCPOA) has announced that retired police commander and Embassy Consulting Services Co-Owner, Josef Levy, will be joining their lineup for the 2021 CCPOA Symposium, slated for September 21-23 in San Diego, California. From CCPOA:

We all know that 2020 was a challenging year for many in the public safety profession, from the COVID Pandemic to several high-profile police-community encounters that have impacted and eroded public trust. This interactive presentation will provide attendees with skills and strategies so that they can continue to deliver the highest level of customer service to their community. The workshop will also explore the role you may play in dealing with complex and challenging situations or people.

Levy designs and delivers many quality training programs and was his department's cultural diversity instructor. He is also an adjunct staff member at the Simon Wiesenthal Center Museum of Tolerance. He has conducted workshops for thousands of law enforcement and educator professionals throughout the State of California. He travels around the country, training on the State and Federal level and the International level, training delegations from France, Germany, Israel, Algiers, and Russia.

The goal of CCPOA is to provide an opportunity for all members to connect and share information throughout the state by using the CCPOA membership portal, attending region training, and the annual conference. Today the CCPOA maintains a strong membership of over 450 people and provides a leadership role in the crime prevention field within California.

For additional information about the 2021 symposium, please visit CCPOA.us.